Tecnifibre "Red Code Wax"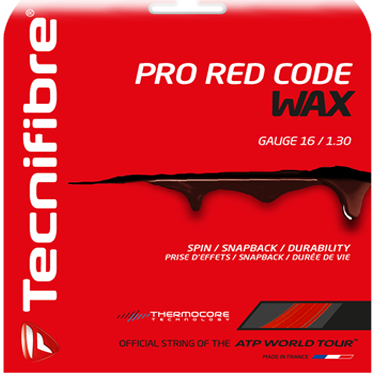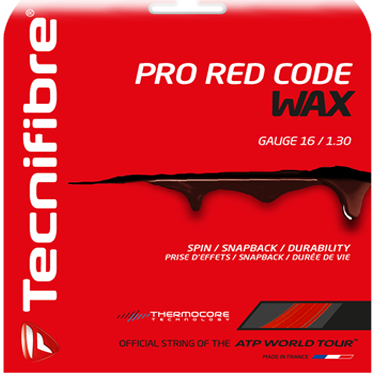 Tecnifibre "Red Code Wax"
Building upon Tecnifibre's classic Polyester Formula for Power; the new mysterious waxy coating on this creates an elastic 'slip and return' attribute known as 'Snapback', and generates higher spin than other strings.
This 2017 Update Offers nearly the same tension Maintenance of Razor Code, but a different feel that is a little more muted.
However, this is a stiffer string that requires a strong arm and a lowering of tension compared to a lot of other Polyester String.
Maximum tension ranges are:
280-295g racket : 54lbs / 295-305g racket : 55lbs / 305-330g racket : 56.5lbs
1.25mm Guage, Muted Scarlet Colour